What is Glasgow known for?
Glasgow is the most popular city in Scotland and it is the third most popular city in the United Kingdom. Glasgow is famous for its wide range of trendy shopping malls, concert halls and gothic architecture that gives you plenty of memorable experiences throughout your vacation.
Any art lovers out there? If you are one among them, Glasgow is a must-visit place because you can find plenty of museums dedicated to European culture, art and history. Music enthusiasts can enjoy a wide range of music at the city's concert halls, public parks, and other live music bars.
The pedestrian-friendly streets in the central Glasgow are the home for a wide range of vintage shops, fashion boutiques, and high-street outlets. You can take a short walk or a train ride to the western end of the city to find quirky nightclubs, rooftop bars, and cabaret theatres that stay busy until late at night.
If you are a first-time visitor, this module is going to help you greatly with the must-visit places and interesting facts about Glasgow.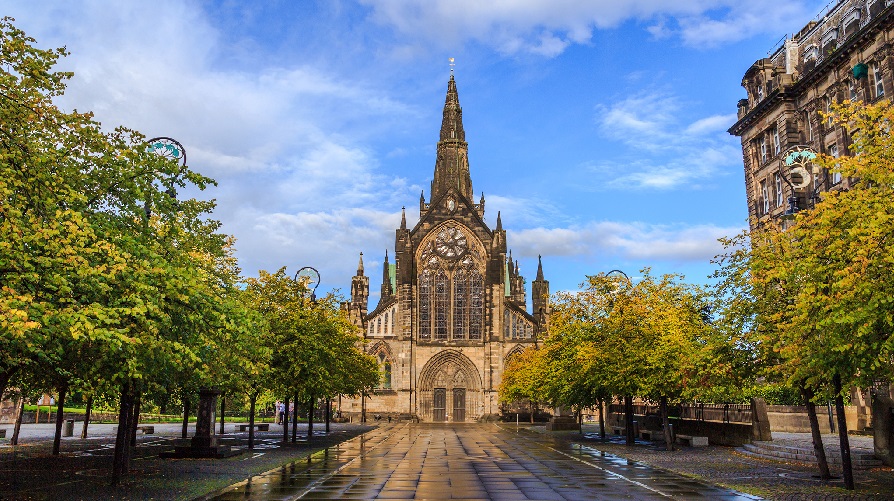 George Square is one of the focal points of Glasgow, where you can spend hours and hours exploring its many historical statues, columns, and buildings. It is also a popular place for annual festivals and concerts, especially during the Christmas and New Year's Eve.
You must never miss the City Chambers, a grand civic building located on the east side of the square. The Chambers, which were built in the year 1888, are home to the largest Italian Carrara marble staircase in Western Europe.
People's Palace and Winter gardens:
The People's Palace and the Winter gardens were found in the year 1898, located in the southeast of the city center. This museum showcases the murals, photographs, and film on Glasgow's cultural and social history. The Winter gardens found next to People's palace comprises a Victorian glasshouse café surrounded by exotic plants and blooming flowers.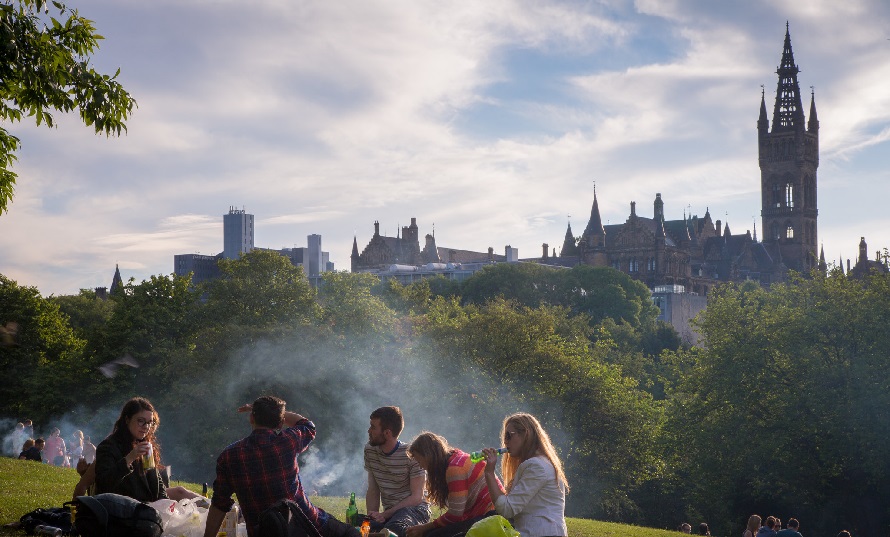 Some of the city's most popular artists know Glasgow for its Mural trail that runs along prominent streets within the city center featuring colorful art installations. The most attractive murals here are:
A 200-meter-long portrait of students at Strathclyde University
A modern depiction of patron saint St. Mungo
A gigantic portrait of a young girl with a magnifying glass
You can find hundreds of designer outlets, British Flagship stores, and other local boutiques in and around this place. It has a wide pedestrian walk away, making it convenient for you to go from one store to the next.
The above-mentioned places are added under the must-visit places in Glasgow. So, if you are a new visitor to the place, never miss these places.